Being a first-timer in indoor gardening can sometimes be nerve-wracking. There are tons of things that you are not familiar with or things that you are unsure of. However, indoor gardening doesn't have to be that complicated.
If you are having some confusion on how to create an indoor garden, then worry no more. In this article, we are going to write down the step-by-step instruction for installing your indoor grow packages. Don't worry; this experience is going to be quick and easy.
Step one: Assembling the Indoor Grow Tent
The first step in creating your indoor garden is installing your indoor grow tent. Installing the indoor grow tent kit is very easy. Just make sure that you do follow the instructions on how to install them. However, before you start installing your indoor grow tent kit, make sure that you have everything you need in an indoor garden.
Step two: Install your Grow Lights
The next thing that you should do is to install your grow lights. The grow lights are your second most important equipment in your indoor garden. Grow lights mimic the sunlight. It helps give your plants the right nutrients they can get from the sun.
Some indoor grow packages come with indoor grow plants. However, if you bought indoor grow kits that don't come with indoor grow lights, then buy here separately. There are different kinds of grow lights, make sure to choose the best one that is good for your plant's needs.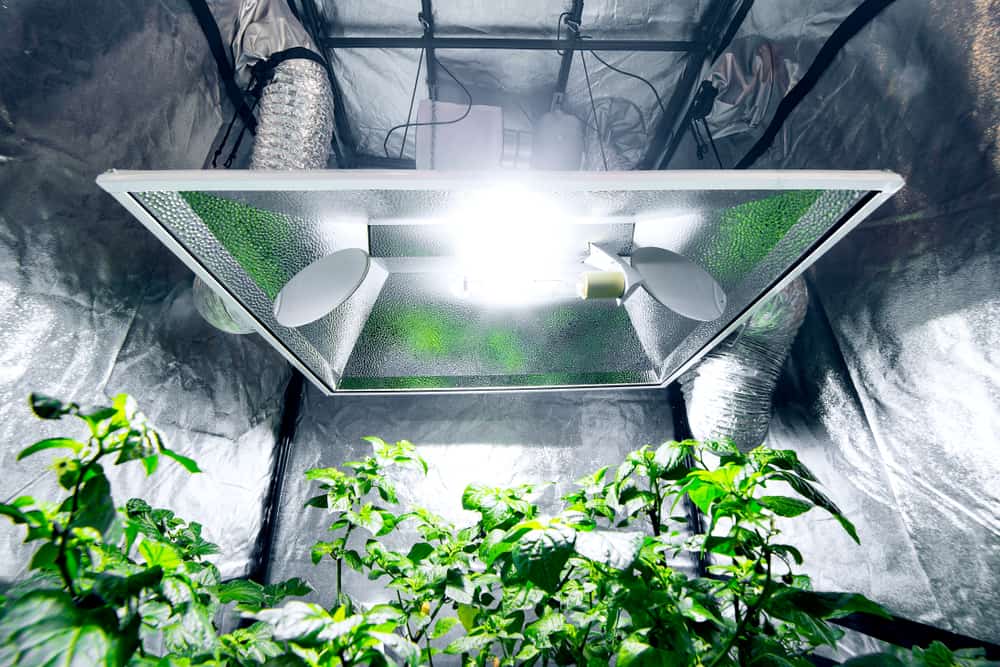 Step three: Install your Ventilation System
Some indoor gardeners would often suggest getting a ventilation system for their indoor garden. If you want to create one for yourself, you can use a fan and a carbon filter. You can hang this two inside the tent. Place them on top of the frame of the tent. This way, it allows you to remove the hot air circulating inside the tent. Apart from that, it also helps you absorb the odor inside the tent. Make sure that your fan is also near the ventilation opening. This way, hot air can pass easily towards the opening.
Step four: Install the monitoring equipment
Once the ventilation equipment is done, the next step is the monitoring equipment. When we talk about the monitoring equipment, these are the thermometer and humidity monitor. These two pieces of equipment will make it a lot easier for your indoor garden. It helps you understand whether it is too hot or too humid instead of the tent. Some plants have specific temperatures and humidity to thrive. Thus, having this is a big plus.
Step five: Add the timers
Once the monitors are added, the next thing to add is the timers. Timers will make your life a lot easier. It helps you time the grow lights. It helps you save on energy as well. When adding the timers, make sure to research the amount of lights your plant needs. This way, you can configure your grow lights to go on and off during specific periods of the day.
Step six: Run a Test
Before you start planting your plants, make sure to test everything first. By doing so, it allows you to fix some of the parts that need to be fixed before putting the plants in. If you think everything is ready then you can now start adding some of the plants for your indoor garden.
Conclusion
Now that you have everything ready for your indoor garden, are you ready to start planting?